In a few months, I can celebrate my 9-year work anniversary at TimeXtender.
It has been a great journey and I have seen the people come and go – but more interesting – I have seen our product evolve!

On the 1st of August 2006 two important things happened in my life:
I had my first day as an employee of TimeXtender
Version 1.2.3 of the TimeXtender™ Data Manager was released
We did not have a lot of customers waiting for release 1.2.3 – in fact we did not have any real customers at that point. What we had – besides from release 1.2.3 - was some very good ideas and intentions, some bright minds and a lot of enthusiasm.

Today, when we release a new version of our product we have more than 100 partners and more than 2700 customers that are waiting to get their hands on the latest fixes and features. I feel that we still have very good ideas and intentions, some bright minds and we have kept our enthusiasm!
I tried to install TimeXtender Data Manager 1.2.3 and spent a few moments clicking around. Here is a list of some of the observations that I did:
No Repository! In Release 1.2.3 the project was stored in the filesystem. Today, all projects are stored in a SQL Server database called the repository and you have version control, rollback, import / export functionalities.
No Staging Area! Data was loaded directly from the source(s) to the Data Warehouse Database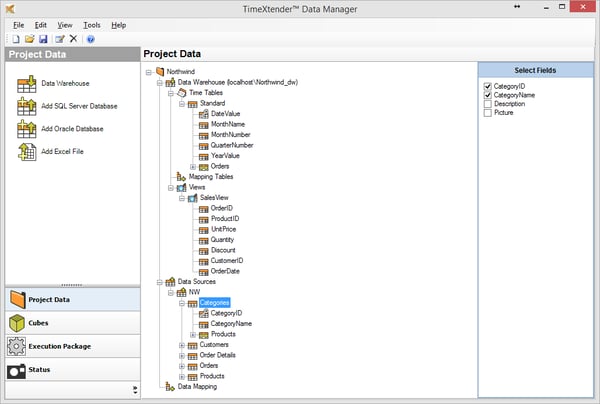 No Custom Fields or lookups! You had to handle those in either the Views or Data Mappings
Only 3 data sources supported: SQL Server, Oracle and Excel
The right click menu on a table only contained a few options: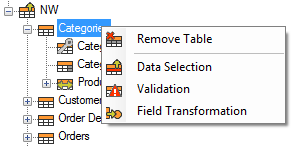 Today: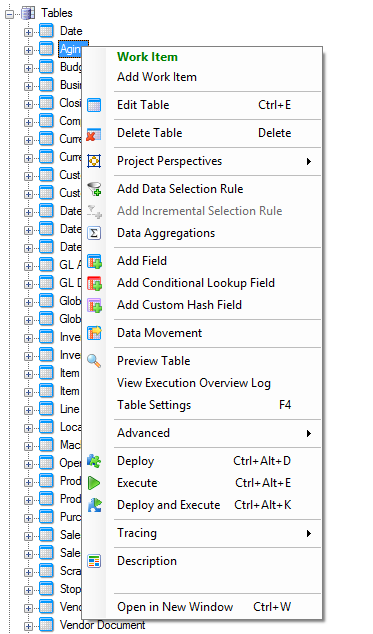 The SSAS Cube features was quite limited – no Actions, Perspectives, Many-to-many, Offline Cube Processing, Translations, Security etc.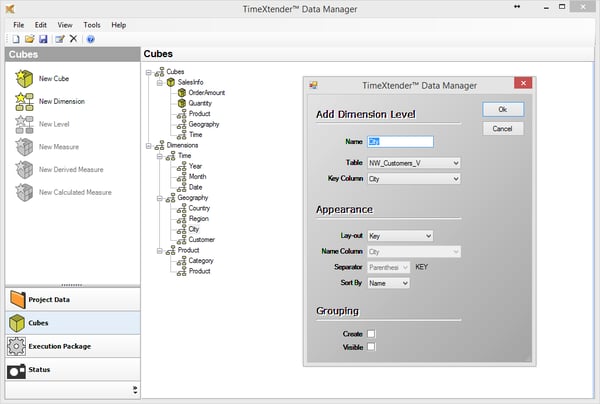 No Deployment! Every object was deployed as part of the execution, hence no support for incremental load, history for Slowly Changing dimensions etc.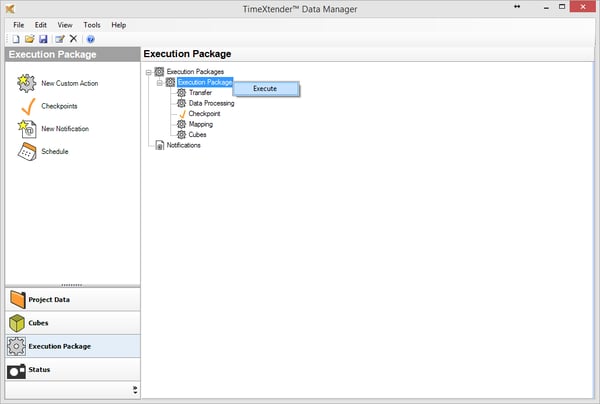 Even though the product lacked a lot of the features and functionality that we can not live without today – it was still very usable and the fact that I can recognize a lot of release 1.2.3 in the current version of TX2014 comforts me!