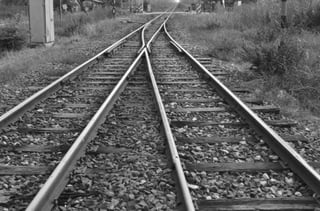 In an earlier post, I wrote about the angst of the IT professional. While the IT pro is a hero that works day in and out to enable the rest of us to work in a smooth and seamless fashion, he is often accorded very little credit for his work and only has eyes turned on him when things go south.
Alignment is needed between business and IT
Much of this treatment and the ensuing angst stems from the ongoing conflict between business and IT. Business users are is hungry for data NOW, and to business users, IT represents an obstacle: the embodiment of command, control, and sloth. IT, on the other hand, understands and values the needs for process, compliance, governance, and security at scale and thus conceives of business users as fickle and excessively needy.
ebook: Five Keys to Ending the Battle Between Business and IT
This stems not only from perceptions of business and IT being a culture apart, but also because the systems on which business runs are often narrowly and rigidly constructed and tend to pit these two groups against each other.
Put simply, there are both problems of perception but also of reality.
How communities enable détente
This is where community comes in. However, community is too often cast in narrow terms. For instance, we do hear about the IT community. But we don't really hear about the business user community. In reality, in order to create peace and cooperation out of struggle, we need to have communities of both IT and business users who have found some common ground.
We also need these community formations to insist that IT infrastructure decisions henceforth should be based on the axiom of self-service. That way, business users can enjoy the power of now, while IT folks are given time to be proactive and innovative and not simply reactive to the protean nature of business needs.
Three steps to self-serve BI data democratization
Time matters on both sides of the equation. Business users cannot wait in queue for ages to get the custom reports they want, and IT folks cannot be on constant tenterhooks as their time is devoured by business user demands for custom reporting.
The next step: Interop ITX
One place where both IT and business people can align around technology and its power to enable, embrace, and expand business is Interop ITX. There, attendees and delegates alike will find the community, content, and commerce to help usher in a new era for business and IT cooperation. We at TimeXtender will be there. Our goal is to work with the community to usher in an era in which data infrastructure is seen as the nerve center of the enterprise: secure, governed, agile, and automated!