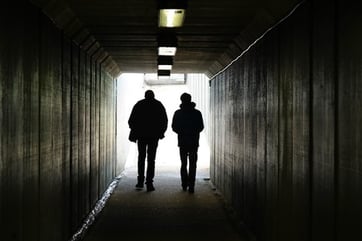 BI technology is moving fast with techniques of getting value from data multiplying. Equally the digital era is driving change within business organisations, increasing the appetite within the most forward thinking businesses to find better ways of getting insights and deeper meaning from data. Data driven decision making is likely to become a growing business culture, with evolving BI technologies and trends becoming centre piece amongst organisation's business strategies.
Growth and innovation: is your BI up to speed?
Merging disparate systems
A seemingly divergent set of technologies will tend to converge into a more unified architecture over time. There are a number of new technologies in the BI ecosystem – self service analytics, data visualisation, modern data warehouses, Hadoop/Big Data, and the emergent and exciting automation technology that powers Data Discovery Hubs (TimeXtender).

At the heart of any technology choices and decisions lies a growing need for analytics to be democratised, accessible by many users in an organisation and speedy access to the correct and relevant data. Agility is a key requirement. To achieve this, there a number of things that organisations must consider that will set the right foundations for creating a flexible, agile and robust BI technology architecture, and fostering a data driven decision making culture across its people.
Eckerson report: Building a Reference Architecture for Self-Service Analytics
How to foster a data-driven decision culture
Create a single source of truth Create a single source of truth (Data Discovery Hubs) for core business data, the culture of analytics is nurtured when people have access to clean, reliable data to discover
Leverage automation Use automation to drive agility for building Data Discovery Hubs, that sit alongside processes and tools for master data management
Insist on a unified, flexible solution Move away from single solutions and create a flexible stack of technologies; self service analytic tools, data discovery hubs for internal business data powered by automation, external data sources / data lakes, master data management tools - all of these sitting in a unified architecture
Foster a data-driven culture Establish analytics centers of excellence within the organisation to spread the culture of data driven decision making
Become a mediator Find ways to close the cultural gap between business and technology
The secret sauce your analytics is missing: robots
A great starting point is creating data discovery hubs, using automation technology that TimeXtender delivers to drive agility, and then creating a growing stack of technologies around this core.