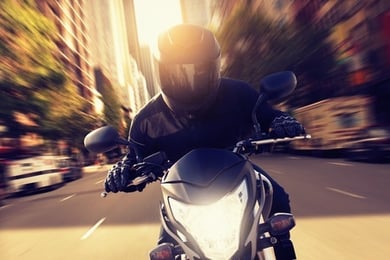 The digital era is changing the way entrepreneurs interact with consumers, but it's also transforming business organisations behind the scenes. There is little choice but to innovate and change as markets evolve.

Markets are inherently uncertain. Entrepreneurs don't know what consumers will want in the future. Because markets are constantly changing, entrepreneurs must be able to experiment with their organizations. That means designing the kind of businesses that they believe will be most effective.
The relationship between growth and innovation
If you apply the above principle to technology, organisations must continually review where they are with technology in the organisation and figure out how to overcome the challenges of utilising technology that adapts to evolving market conditions. Enter change and innovation. Easier said than done due to a number of reasons. I will dwell in this blog on two of them, focused on technology as an enabling component of the modern business.

The IT/Business Dynamic
It is common for the relationship between IT and Business to get strained over time, and this friction creates gaps rather than seamless alignment between the two groups. Business is held back, and IT gets frustrated.

IT organisations are:
Over-stretched
Underappreciated
Wary of having to maintain yet new technology sitting alongside the legacy ones
Driven to innovate, and fast
Fearful of costly, time-consuming IT led technology deployments which arrive after the market has moved on
The above is the classic IT/Business dynamic. But on occasion, the two do align. When the alignment takes place, the pace of change is refreshingly pragmatic, driven and focussed. And often delivers. Transitory system architectures are evolved that protects investments in existing technology whilst introducing new ones. Conditions of successful longer term transition are put in place.
Wheels of Innovation
The world is changing and with it, the rules of doing business. The decision making window for business managers has shrunk. Most business leaders realise that they need to make data driven decisions, in a time window that has shrunk and continues to shrink further. The days of delivering data insight to the business with traditional BI technology are long over. The speed of business today mandates that business users have access to the data they need when they need it.

Gartner has revamped its Magic Quadrant for Business Intelligence and Analytics Platforms to focus heavily on self-service analytics and platforms centred on governed data discovery by business users. Organisations need to consider new technologies that not only deliver self-service BI, but also think about building Data Discovery Hubs. A Data Discovery Hub is a data store where all core business information can be cleansed, reconciled, and made available as a consistent resource for business users. It provides a single, consistent and managed source of all internal core business information in a governed data discovery environment.
Top three reasons your BI visualization isn't working

Source data can originate from either core business or data warehouses in existence in the organisation. This co-existence protects existing technology investments.

The most agile and flexible ways of building low maintenance pipelines from source data systems to the Data Discovery Hub is through technology that provides end-to-end automation. TimeXtender is the technology that makes this a reality, deployed at over 2600 customer sites.
5 Myths About Data Warehouse Automation Debunked
When paired with self-serve BI, the result is a flexible and affordable end to end solution that is unmatched in terms of meeting the challenges of innovation and transitioning to a modern BI architecture.