Maybe the Christmas spirit hasn't quite hit you yet?
And maybe you still haven't found the perfect gift for your sweetheart?
We'll reveal shortly how you get the perfect gift for your sweetheart.
But first; be inspired by two highly valued TimeXtender customers: Change Lingerie and Femilet
TimeXtenders DWA platform generates great business insight for Change Lingerie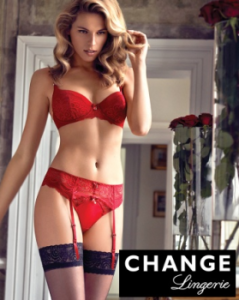 "As experts in lingerie, it's essential for us to know our customers' needs and desires. With a wide range of cup sizes from A-K, guidance and customer service is the key to satisfied customers – and at Christmas time, we help many people find the right gift for their sweetheart. This demands great business insight.
With millions of transactions in our POS systems, we need a fast and reliable system that generates reliable data for our TARGIT BI Suite (front-end tool) every day, so that we can react instantly to market demands.
That's exactly what TimeXtender's Data Warehouse Automation Platform gives us."
- Claus Walther Jensen, CEO, Change Lingerie
BI was a revelation for the IT- Manager Lars Kragelund at Femilet.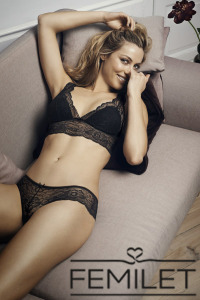 "At Femilet, it's crucial that we know the sales patterns of specific sizes over a period of time."
Prior to the BI project, which was initiated 4 years ago, the management at Femilet assumed that 75B (EU bra size) was the best-selling size, and production was based on this assumption. However, they needed information based on facts.
Femilet had all the important data in their systems, but they could not access it. They needed a tool that could extract the right data so that could analyze them properly.
Today, Femilet uses TimeXtender's Data Warehouse Automation software to grab the data. And they are able to track product sales cycles closely.
"We now know that the bestselling bra size throughout the year is 75D. But in December, it's 75B and 80B that are in high demand – and in January those are the most returned items."
- Lars Kragelund, IT manager, Femilet
And now back to the tip of the year…
It's a tip that she'll never know about, but which will make your gift the highlight of Christmas:
Snip off the size label from her favorite bra and keep it in your wallet!
That's how you avoid getting in trouble for getting her something too big or too small.
We promise you – she'll never know that the label is missing.