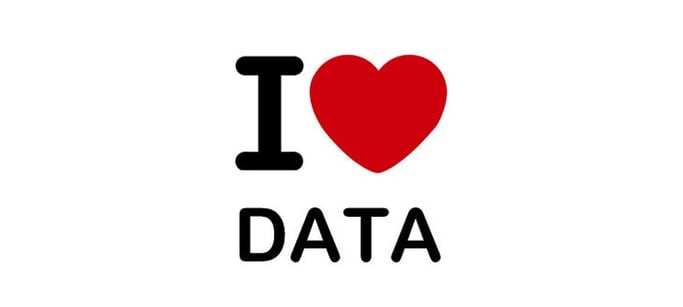 Ooh-oh! Valentine's Day is looming in the horizon and you need something for your sweetie. Something special, something that in more than words tell him or her how invaluable they are to you.
Maybe your relationship is new so you don't know their exact taste… yet. It's like going into a new market: There are so many unknown factors to consider, but with solid data about spending habits, income structure, tax system and business environment, you start building market knowledge.
Or maybe you've been married or dating for a while and you need something more specific… Something that will show how much you care for them and know about their habits and tastes. But also something that will set your gift apart.
Need romance? Let's talk data!
So maybe the hotel stay you came up with last year wasn't a surefire hit. Or your dinner-and-movie felt a bit too conventional, propelling you to look for something more … exotic this year.
Move over Valentine's Gift Guides – data is the new oil. To be able to turn the tables, we need to put data on them first. From the people at Statistic Brain Institute we have gathered some raw US facts about this global day of Romance:
| | |
| --- | --- |
| Basic facts | |
| Average number of roses produced for Valentine's Day | 196 million |
| Percent of Valentine's Day cards bought by women | 85% |
| Percent of flowers bought by men | 73% |
| Average number of children conceived on Valentines' Day | 11,000 (!) |

So, unless you're planning to increase the family, you need something a little different than the traditional gifts which are:
| | |
| --- | --- |
| Gifts most often given on Valentine's Day | |
| Candy | 47% |
| Flowers | 34% |
| Cards | 52% |
| Jewelry | 17% |
| Dining/eating out | 35% |
| Clothing | 14% |
| Gift cards | 13% |
| Other | 11% |
Source: Statistic Brain
Based on these statistics it seems obvious that cards, flowers, candy and dining would be the thing to choose for your loved one.
OR – you could think completely outside this box of statistics that shows nothing about which gifts bring most happiness. Happiness is a difficult factor to measure because the human brain is involved in the process. Feelings are not quantifiable. But knowledge is.
That knowledge can be utilized in an optimal way with our newest tool. Using raw statistics in the same context as your own data (aka knowledge about your loved one) creates a powerful tool/solution.
It's called
The Automated Valentine's Day Gift Generator
Data-driven romance?
With data on the table, you can choose between 10 gift ideas. Your instincts must do the rest though. Lots of business decisions are based on gut-feeling, but with the right data available it becomes easier to choose the right gift for your loved one. You give us a few quick input on your sweetheart, we whip up a list of customized suggestions.
Happy Valentine's Day from The TimeXtender Team!