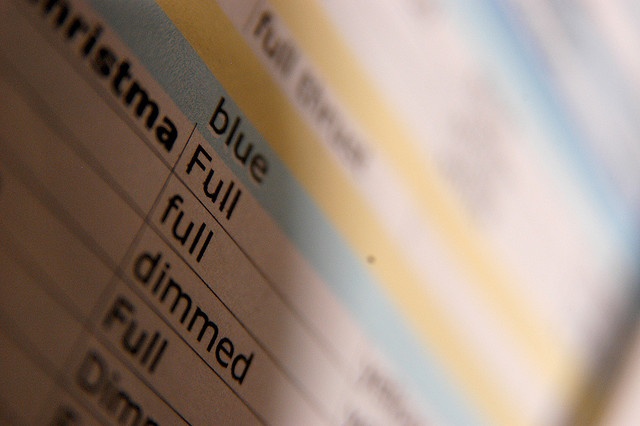 80 percent of all spreadsheets contain errors. Yet companies continue wide spread use of spreadsheets as a foundation for decision making processes. And while automation is gaining ground in almost any other industry, data entry in many companies is still a manual task eating up precious time. TimeExtender's DataWarehouse Automation addresses this challenge in asolution now embraced by successful global enterprises such as Universal Robots just acquired by Teradyne for $285M.
Successful business are agile and competitive. They have a timely response to financial and economic developments. But a widespread lack of automation in companies' reporting process means that decision makers often have to wait longer than desired for monthly stats and figures that might not only be late but also of questionable quality. Many businesses manually enter data when creating spreadsheets, subject to a great risk of human errors. And seven out of ten companies today still use spreadsheets as the primary tool for planning, budgeting and financial reporting.

"The reality is that 80% of all spreadsheets contain errors. They have no built-in intelligence. There has to be a "real" economic intelligent management system behind that controls the spreadsheets; that is, an easy-to-change system that controls the data and ensure uniformity month after month. That's why we developed solutions for automated Business Intelligence, which controls and validates the individual company figures and transforms the data into essential information and reports, delivering the right data foundation for company management," says Heine Krog Iversen, CEO of TimeXtender.

Some companies spend large sums of money and effort implementing and maintaining dedicated business intelligence solutions (BI). But it is often unnecessarily large investments.

"Much of the programming is for routine tasks that can be automated by using configuration rather than programming. That means that the financial departments must radically change the way they think and operate; They can achieve the same output much cheaper and faster than they are used to," says Iversen and gives the following example:

"Planning a classic business intelligence project requires an analyst to first interview people, create a report and outline specifications. These are then handed to the software developers and maybe nine months later, they are finally ready for the test phase. At that point, the customer might not be getting what he asked for. Data Warehouse Automation bypasses the programmer, enabling the analyst and the customer to work together in an iterative way."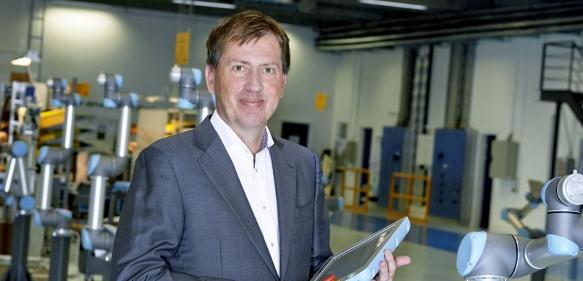 Robot manufacturer Universal Robots uses automated Business Intelligence
Successful Danish robot manufacturer Universal Robots, just acquired by American Teradyne for $285M, implemented a fully automated Business Intelligence solution, based on Data Warehouse Automation in 2014 and was up and running after just 2 days. The solution delivers a comprehensive overview of all key figures which is a great tool in both the daily operation of a rapidly growing company but also in the due diligence process leading to the Teradyne acquisition.
"In such a process, you have to be able to provide reliable, updated figures quickly and easily add them together and split them in different ways. TimeXtender made it easier and faster for us to show the updated company stats that the buyer demanded, and the solution presented us as effective and credible," says Klaus Vestergaard, CFO, Universal Robots.

In the day-to-day operations, TimeXtender provides Universal Robots with real-time company insights such as sales numbers shared among all stakeholders. This has created a common language, bringing everybody on the same page.

"With TimeXtender, we can now easily extract all the information we need for operating our business. We get a better and faster decision making foundation with completely updated and valid data - also on mobile platforms. With my 150+ travel days a year, it is important for me to always have access to my data, no matter where I am. Previously, it was far more difficult to get this overview. We had to go into various systems, pull out lists, re-enter or paste the numbers into Excel or other systems. Bottom line, we save a lot manual work that was necessary in the past," says CEO of Universal Robots, Enrico Krog Iversen.

Challenging the business model of BI consultants
TimeXtender approaches the global market as a battlefield where survival depends on the agile development of the company and its products and services. The concept of Data Warehouse Automation (DWA) plays a key role in facilitating this.
"In TimeXtender, we believe we were ahead of our time when we started automating data warehousing back in 2006. The question is whether it takes 10-15 years to solidify the concept to the same degree of recognition and acceptance that CMS and CRM enjoy today. We have very few competitors in this field word wide, and we
're now
challenging the business model of BI consultant houses by automating large parts of the coding that generate new reports within weeks instead of months. Yet we still find that many in the IT consulting industry keep telling each other that it's terribly difficult and very time consuming to put together 16 data sources. It's like building a whole house exclusively with old-fashioned, manual tools instead of utilizing power tools," says Heine Krog Iversen.