We're back from the Microsoft Inspire show in Las Vegas. What an event. The show was very rewarding for TimeXtender.
Our team started off the week on the right foot, as we all sported Converse Chuck Taylor All Star shoes, fashioning ourselves in TimeXtender orange. Our bright orange shoes were such a big hit that numerous attendees found themselves cozying up with a TimeXtender orange drink sleeve, while managing their booth and walking the halls of the Mandalay Bay Convention Center.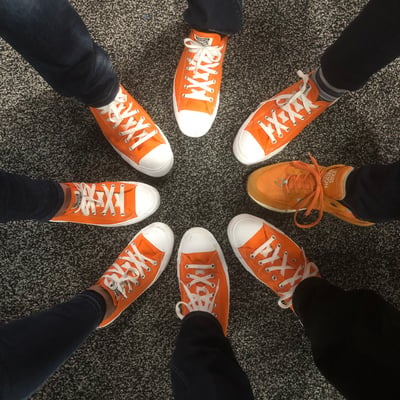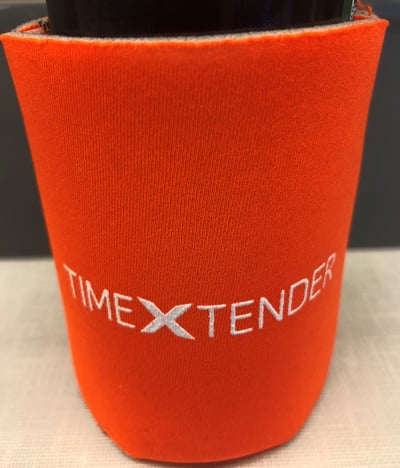 From there, our CEO, Heine Krog Iversen, participated in a lively panel, joined by executives from Microsoft, KPMG, and Adastra Corporation. This discussion took an advanced look at the future of data and was aptly titled: Data 2025 – Opportunity for Growth. The executives zeroed in on the possibilities for companies to generate revenue over the next decade by leveraging data, analytics and AI technologies.
There was also a ceremonial toast to all the companies that were named winners and finalists as Microsoft partners of the year. As you might have seen over the last few weeks, we've taken great pride as a company for accepting the wonderful accomplishment of being named a 2019 Microsoft Data Estate Modernization Partner of the Year Finalist.
In addition, Microsoft also announced a new Microsoft Azure AI Accelerate Program was being launched, and we're pleased to announce today that TimeXtender was named a Strategic AI Partner for this exciting initiative.
Both of these achievements are great milestones for TimeXtender, and a testament to the hard work we've put forth with our partners in servicing our customers throughout the global Microsoft data community.
And speaking of partnerships, one of the most satisfying aspects of the entire week was getting a chance to catch up with many of our existing partners who were in attendance. We also enjoyed all the engaging conversations we had with the several new companies we met with, many of whom showed great interest in becoming TimeXtender partners for the future.
Overall, the show was a great success for us. We truly left Las Vegas inspired, and we're very excited for what the future holds for TimeXtender, and our ongoing contributions as a Microsoft Partner, Gold Data Analytics and now as a Microsoft Strategic AI Partner.