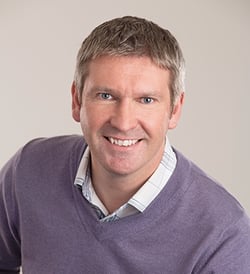 'Insights from a partner' is a new blog series highlighting the talents, expertise and experiences of TimeXtender partners. To be considered for this series, please contact your Partner Alliance Manager.
What misconception about business intelligence would you correct if you could?
What I've discovered is that many customers have conflicting answers about what they need from their data, and no one knows absolutely everything they need now and in the future. Senior people may have one answer, but if I talk to a business user, that person may have totally different data needs. What I've learned from that is that while it's important to listen to our customers and find out what they think they need, it's also important to build a BI infrastructure that is flexible and adaptable for change.
What are the top data challenges facing your customers today?
Most customers do have the data they need, but the key challenge is that it's not easily accessible. It's kind of like a messy storage space or closet where you have to dig through all the boxes to find that one red dress. And then, if you don't tidy up properly, you have to go in and dig around again to find the treadmill. You can get to the items, sure, but it's a laborious process and takes too much time.
You can't go anywhere today without hearing about big data, Artificial Intelligence (AI) and machine learning, but most companies are still struggling with regular data sets, like sales, financials or CRM data. It's important data that isn't "big" but they are still not able to get the insights they want.
For example, most executives and business users still can't easily answer basic questions such as who are my top customers for [X] product categories, what are our key current opportunities, what are our current open support tickets or even just a 360-degree view of customers sales and history alongside current opportunities, marketing and customer support activities. It's exciting to talk about Big Data, AI and machine learning, but there are still plenty of customers who are still seeking the BI basics and we don't want to leave them behind.
Why do you choose to work with Qlik?
I worked in the retail and distribution industry for ten years and built data warehouse and BI solutions using Business Objects for internal consumption and collaboration with brands and suppliers. I started my own small, boutique consulting business to build on my experience and deliver for other clients. I was introduced to Qlik by one of my prior BusinessObjects colleagues. We found that our customers fell in love with the power and speed of Qlik for their dashboard, analytics and reporting needs.
Over time, I merged my consulting business with Armanino, who had already started a similar practice. Ultimately, client demand drove these choices and continue to do so.
You'll be attending your 11th Qonnections conference this week. Any tips for attendees?
Meet as many people as you can. One thing I've found over the Years is that the people I meet at Qonnections tend to establish a powerful sense of camaraderie. Establish connections with other partners in your regions—the event is usually divided up by regions such as North America, South America and EMEA.
It may seem counterintuitive to spend time connecting with competing partners, but what you might not know that there is almost more collaboration among partners than between Qlik and its partners! We have many colleagues and friends across partner companies and often find ourselves working together. We spend a lot of time talking about what's going well and what isn't. I consider conferences like Qonnections a good way to take the pulse of the industry and gauge how common your experiences are and see what others are doing that is different or better and learning from what we find. If you go in with a collaborative attitude, then you'll get a lot in return. You get what you give.
Why did you decide to become a TimeXtender partner?
TimeXtender and their Discovery Hub®️ is a great strategic fit for our existing Qlik install base, enabling us to help some of our larger clients with their data governance challenges. As a consultancy, we need to be highly aware of the issues our clients are facing and find solutions that solve them, and TimeXtender did a good job of solving some of our clients' pain points.
Also, we have a large MS Dynamics AX practice, and TimeXtender's origins and history in that space was helpful as we look to build on our Microsoft Dynamics 365 offering. We recognized the power of TimeXtender's Microsoft-centric approach, and we knew that it would be a good fit within our Dynamics practice.
What is one thing you wish everyone knew about Armanino?
What people don't know about Armanino until they come to our offices is that we're a 1,000-person firm, and we're rated the #20 full-service accounting consulting firm in the nation and that we're the largest California-based CPA and consulting firm.
One thing we can provide that boutique firms can't is the ability to scale quickly. We can really scale at a level few others can. So while we may only bring two people to an event like Qonnections, we have an army of additional resources available to us and the growth mentality to help support our clients scale at an astronomical pace.