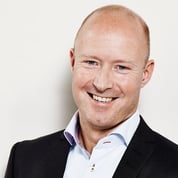 This year's Qlik Qonnections event took place in sunny Orlando, Florida. We were excited to take our TimeXtender Discovery Hub® platform to the event to showcase the global technology partnership with Qlik.
Events like this let people meet and discuss ideas. There are hands-on training sessions but there's also huge value in finding out what everyone is doing. Being a global company with over a hundred partners around the world, we get tons of information about how things are handled in each region and what's working or not working. We're always happy to share that information with everyone.
I was in attendance at Qlik Qonnections with the TimeXtender team, and below you can find some of my biggest takeaways from the event as well as my thoughts on how and why data analysis, presentation and automation matter.


Qlik & TimeXtender – what's the connection?
When Qlik got into larger, more complex environments with multiple users and data sources, Qlik realised the benefit of having some kind of data foundation in place so that Qlik users could spend less time finding and preparing data and more time building the data models and applications they need. TimeXtender believes that once an organisation or project reaches a certain size, Discovery Hub® operating under Qlik makes the most of both systems.
The biggest worries!

The impending GDPR legislation of course. Although this is a European ruling, since any US companies doing business with Europe also have to be complaint, they all want to mitigate the effects it might have on them.
Most businesses, both in the US and in Europe, are already looking at GDPR compliance issues within their data sources. They're asking what sort of data they hold, where it's going, what parts of it are PII - personally identifiable information – and so on. Of course, the whole analytics fields will also be affected by GDPR.

We at TimeXtender are taking a rather pragmatic view of it. Of course, being GDPR compliant is quite a task, but you know what? We think common sense will prevail and businesses won't be fined out of existence. We know that with Discovery Hub® can disconnect all the analytics users from the source systems and then feed them the data through a much more controlled and controllable environment. This is a huge step towards compliance because Discovery Hub® automatically documents all access to and changes in data.
What do people really want?
To do more work. No really, they do!
I asked a lot of customers, IT people and consultants this question and they all grumbled about the time spent on data preparation – many put the figure as high as 80% of their hours! Everyone, it seems, hates doing this because it's so time consuming. They all told me they'd rather be creating value by doing business-centric cases for the users.
I understand their pain. If you have a large company with, let's say, 50 or more data sources, any sort of reporting is going to draw on many of them. So if you want a report on commissions paid to a sales team, you'll have to go into the HR system to find their payrolls, then into the logistics system too to see what's been delivered and so on. But if you extract data from five or ten systems, it won't be immediately comparable until data cleansing presents it all in a standardised way.
Our Discovery Hub® platform helps by putting all the data in a place where all business users can access it, according to their security levels. And since it only has to be set up once, the IT guys can deliver what they needed to deliver before moving onto something else that delivers even more value.

Daring to dream…
We ran a really interesting experiment at this event by asking people who visited our booth to wave a magic wand that gave all their users complete access to all the data they needed. We wondered what they'd do with such a perfect set up…
The answers surprised us. We'd guessed that most people would be happy to do the same amount of work in less time, yet almost everyone said they'd use the extra efficiency to produce more reports and more analysis and do even more work. However, the more we thought about this, the more it made sense.
Data has become something that we all have an obligation to use more fully in order to develop our organisations. But we notice that many customers are still using six or seven tools for analysis and that's kind of crazy because it's difficult to be an expert in a single tool, yet alone a whole bag of them.
We understand how companies get into this situation through legacy systems, acquisitions and so on. But I think there's a common consensus now that this patchwork way or doing things has to go, as does the silo way of operating. If a certain tool or platform can't deliver what you want, simply discontinue it and try something else. We all need to move towards more open environments.
I think what's driving this is that the business users have taken over and the IT guys now have to deliver what they want. Business users don't care about what platform or system they're using – they just care about the data and the analysis they need to make successful decisions. At the same time, having a platform that's future proof and ready to accept AI is on the rise and the idea of automating processes is very appealing to customers.
I can't back this up with research but if you listed all the current demands for data analysis across the globe, I bet there aren't enough hands on keyboards available to create the code needed.
What's needed is software capable of building more software. When the human hand has become the bottleneck that's limiting expansion, increased automation and new ways of doing things are important to the business world. That's why we'll be back at Qonnections next year, to find the people and businesses who are putting these ideas into effect.

Did you miss the Break-out session at Qonnection?
Watch the whole thing here!