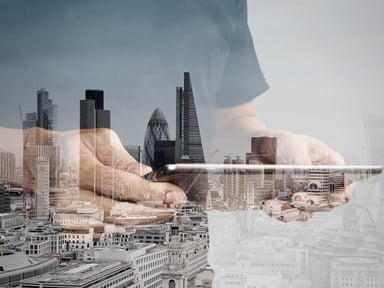 Years ago, I had the most enjoyable stint at Microsoft. For three years, my team looked after the relationship between IT professionals and Microsoft in the U.S. It was a great job because the entire rationale was to find ways to enhance the IT pros' experience, while helping them connect to and understand Microsoft. It was also great because I got to pore over tons of interesting research about the mainstay audience of the IT business.
Getting inside the IT mind
In order to do the job, I had to immerse myself in information about the life of an IT professional. What do they do? What technologies do these professionals use? How many hours do they work and for how much pay? What companies do they like to work with? These were some of the basic questions we aimed to answer. Added to that were more organizational questions such as, What does he or she spend time doing daily? Do they relate to particular people in the organization?
The angst of the IT professional
The most telling pieces of research, however, pointed to the deep angst of the typical IT pro: these folks want to innovate and be proactive in building solutions, but have no time to do so. Instead, they are stuck in the relentless and Sisyphean grind of daily tasks as well as dealing with the ever-changing needs of internal customers. With too much to do, too heavy a backlog, and no time for creativity and forward-looking innovation, the IT pro gets typecast as a person who doesn't get it or who only says no.
From their end, if only I had the time is the most common lament of this fatigued clan of people, who in fact, are responsible for powering and supporting modern organization. This is an irony of profound proportions.
ebook: Five Keys to Ending the Battle Between Business and IT
Where IT pros fit in today's data-driven companies
Ten years later, things haven't changed enough. In my current world, the world of data infrastructure, this is brought out in bold relief. In most organizations, data-hungry business users are not able to satisfy their voracious appetites for timely, contextual, and comprehensive data for decision support. Even enlightened companies that deeply understand the need for business teams to have data on which to base fundamental decisions have not been able to deal with an essential fact: that as long as data needs are constant and ever-changing, they cannot be met with anything other than self-service and easy-to-use-yet-accurate solutions.
The secret sauce your analytics is missing: robots
Vectoring these needs through IT only creates problems for both sides. And in this process, both business and IT lose time, enter a perception war, and collectively dissolve collaboration and creativity that could be used to innovate and explore new vistas. When businesses lose time, money is lost. When IT loses time, innovation stagnates and reaction becomes the order of the day.
Moving away from IT as the bogeyman and into innovation
Imagine, therefore, a system in which IT was not the bogeyman. Imagine a world in which real business users got real data without long waits, internal battles, and a too-little-too-late mentality.
To imagine that world is to imagine that IT professionals, which comprise some of the smartest minds in the organization, get time back. They are liberated from the hamster wheel and given space to innovate. So, too, are business people. Both are armed with data and time and can let their creative juices flow. The organization can then move from reactive to forward-looking, from closed to open, from defensive to adventurous.
When these abundant IT energies are unleashed, the entire organization benefits.
At TimeXtender, we created Discovery Hub with the goal of liberating IT to innovate and of bridging the gap between business and IT and enabling everyone to make quick, data-driven decisions using self-service analytics. Read the ebook on how to end the battle between business and IT.