John L. Myers recently gave his predictions for data warehousing 2015 on BetterBuys' BI blog.
One of his predictions was about data warehouse automation.
Here's an extract from the blog post:
"Enterprise Data Warehouses (EDWs) will face HUGE changes from the world of data warehouse automation.

Just like we no longer "hand code" ETL scripts, I foresee 2015 as the year that productization of data modeling and database administration to speed up 'time to implementation'.

Data Warehouse Automation platforms are pushing the envelope on how database structures are designed and implemented.

As EDWs continue to evolve with development, test and production environments, it will be critical to reduce errors and speed migration of database schema".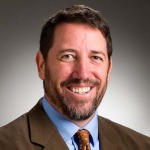 John L. Myers
Managing Research Director BI
Enterprise Management
Read the blog post The Future of Data Warehousing: 7 Industry Experts Share Their Predictions