What's better than pizza? Why, pizza and beer – of course! Lots of good things are even better together. Apple pie and ice cream, burgers and fries, wine and cheese, and my personal favorite, QLIK and TimeXtender.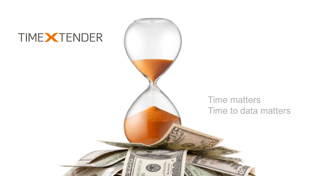 As our name suggests, time matters. Time to data matters. As a company, we believe that in this hypercompetitive world, no business leader, in fact no business user should ever lose time waiting for access to trustworthy data. We also believe that talented IT professionals should never waste precious time on tedious and redundant tasks.

That's why we developed the Data Discovery Hub, an agile software platform that leverages the power of automation and makes it easy to access, model and govern data. Unlike other solutions, which require a mix of tools and vendors for things like scripting, data prep and data blending, the data discovery hub from TimeXtender is a comprehensive end to end platform that provides the benefits of one stop shopping. It includes an Operational Data Store, a Modern Data Warehouse, and a semantic layer that connects automatically to QlikView and QlikSense.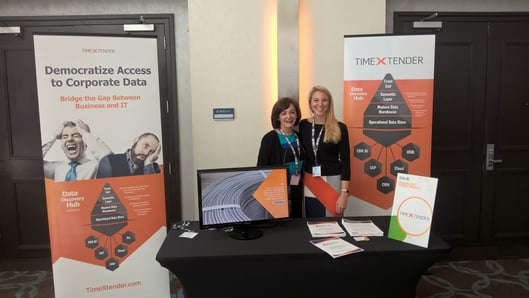 I've been sharing this message at the Qlik Visualize Your World Tour and the response has been gratifying. Companies around the globe are struggling to balance trust and transparency, governance and self-service, freedom and control. When IT professionals discover that there is an integrated platform that can help them achieve the best of both worlds, they just want to know more.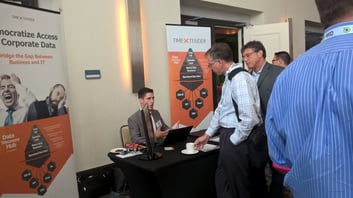 Today we are introducing the Data Discovery Hub at the Qlik Visualize Your World Tour in Boston. In the coming weeks, we'll be in Berlin, Minneapolis, Mumbai, Chicago, Paris, Dallas, Copenhagen, Washington D.C., Stockholm, Atlanta, Oslo, Philadelphia, and New York. If you are there, be sure to drop by our booth for a demo. Or check out our online demo here. As I said at the outset, this is a very powerful combination.