It's time to replace command and control data with democratized data access
Step 1: Move to self-service analytics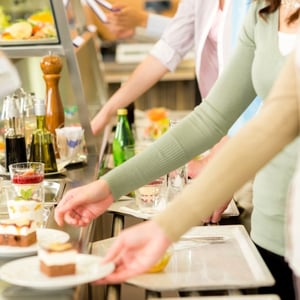 Business executives, managers, and frontline users in operations all are eager to move beyond the limits of spreadsheets so they can engage in deeper analysis and use data insights to guide all types of decisions. Happily, a plethora of self-service data visualization and Business Intelligence (BI) tools have gained a foothold in the last 10 years to enable users to do just that. Qlik, Domo and Tableau all deliver on their promise to move even non-technical users beyond spreadsheets into actionable data visualization.
And these newer tools and methods are geared toward the needs of the business user rather than the IT professional, which in turn makes it possible for organizations to meet the demands of such non-technical users by enabling them to access, integrate, transform, and visualize data without heavy IT hand-holding.
Five Keys to Ending the Battle Between Business and IT
Step 2: Coordinate business and IT
This new age of self-service analytics means that IT alone is no longer the sole purveyor of data in the organization. Once self-service BI tools are implemented, business users also have access to corporate data. In turn, organizations are realizing that business users such as line of business owners, operations managers and business analysts should take a more active role in determining which data sources should be included in the system. In fact, most business users are eager to get their hands on the data and play a more proactive role in sourcing data and creating visualizations from the ground up.
And because business users typically need the expert help of the IT department to ensure the quality, consistency, and contextual validity of the data, a cooperative dynamic is emerging: business and IT increasingly find they get better results when working together in their approach to BI--more closely than ever before. After years of being at odds, business leaders and IT professionals are finally discovering common ground: data purity.
Step 3: Democratize data sourcing
Organizations can effectively democratize data access by addressing the needs of non-technical users and granting more power to those users. Business users can and should provide insights not just in terms of data access and discovery but also in terms of sourcing what goes into the Discovery Hub.
The advantages of business intelligence built on a data warehouse platform
With input and cooperation from both business users and IT, data can be democratized. And with better, cleaner and more actionable data visualizations, everyone wins.
Want to find out more about how to end the battle between business and IT? Download the ebook, Five Keys to Ending the Battle Between Business and IT.