Life on the C-level can be challenging. And now Christmas is approaching, so… what to do? You have budgets, annual accounts that needs to be balanced and everybody is closing up deals for the upcoming year. And somehow you need to squeeze in time to watch the latest Star Wars movie, while you find your loved one THAT ONE GIFT that'll make them feel special. What to do? The private jet is sold out due to popular demand and the jeweler is closed outside of business hours.
Fret not. TimeXtender has automated the search for the perfect gift with our new Automated Gift Generator – only available until December 31st..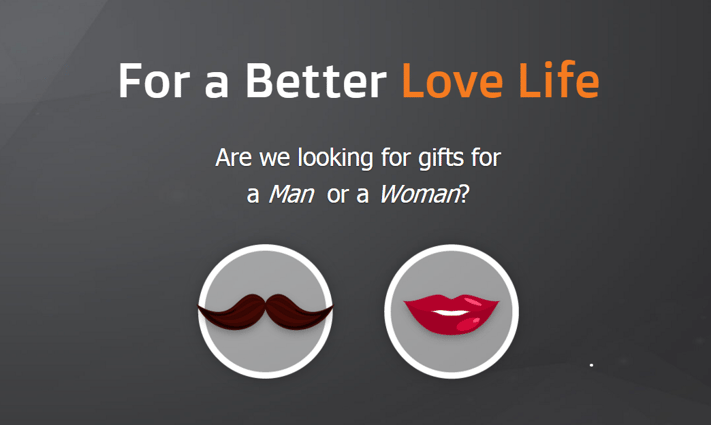 Every business is talking about data and how to utilize data – we have turned this into a kind of holiday automation. With this automated gift generator, you might come up with something completely unexpected for your loved one.
Meanwhile, in another part of the Data Cosmos…
The last part of 2015 has been a busy year for TimeXtender. We've created a wealth of information on Data Warehouse Automation in a collaborate effort with many of our partners and external consultants, driving focus on the automation processes in data. We would like to offer you a glimpse of all the goods here – even if the Holidays haven't arrived yet. We think it might resonate with you:
New Eckerson report: Get the DNA of DWA
The first report from The Eckerson Consulting Group with a thorough review of the Data Warehouse Automation technology, its possibilities, the technical setup and a market vendor analysis. Added bonus is the list of 50 questions to ask your DWA vendor about! DOWNLOAD HERE
TDWI ebook: Data Warehouse Automation – Accelerating Business Results
Recently we did an interview with TDWI. The result was a free ebook with lots of thoughts on the technology of DWA, adding valuable insights on how businesses can utilize the power of BI and big data with Data Warehouse Automation. DOWNLOAD THE EBOOK HERE
The Bloor Group Webcast: Building the Modern Data Warehouse
TimeXtender CEO Heine Krog Iversen visited The Bloor Group for a chat about modern data-driven businesses and how a data warehouse can act as a company's central nerve center. Cloudera and IBM gave valuable insights to this process too. WATCH THE WEBCAST
3 new infographics: How to make the most of your data
Our three new infographics address the questions of "how do I secure and utilize my data to optimize my business performance and start making agile decisions?" Look no further, we got you covered.
Let our three data-driven infographics take you on a tour:
Webinar: The New CFO - listen now
Listen to three industry experts discuss the role of the CFO in the future of data. From "Accountant" to "Business Driver," this transition is key to the growth and acceleration of businesses worldwide. The CFO is now in the center of innovation, transformation, globalization and growth. In order to properly execute on that expanded role, the Office of the CFO needs the right tools to enable visibility and agility, freeing up time and resources for forward-looking initiatives. WATCH THE WEBCAST
New case study: DWA helped creative agency POSSIBLE reduce ad campaign reporting hours with 68%
When the complexity of your data management and reporting resembles an absurd Dilbert cartoon. That was the case at creative ad agency POSSIBLE a world-wide creative agency with customers such as Coca Cola and Proctor & Gamble. Every two weeks, the agency faced a herculean task of reporting campaign results based on 10 different data sources, applying 20 different measures on 70+ products delivered by 100+ media partners. A TimeXtender demo introduced POSSIBLE to the TX DWA solution that streamlined the complex source aggregation into actionable data. After a surprisingly fast implementation period, the "data munging" performed by POSSIBLE's analysts has now been reduced 68%. FIND OUT HOW THEY DID - CLICK HERE
Did this resonate with you ? Feel free to add your own comments or suggestions below. We love to hear from our readers!
HAPPY HOLIDAYS FROM TIMEXTENDER!