The full-length article can be read here. Below is a summary of the cover story.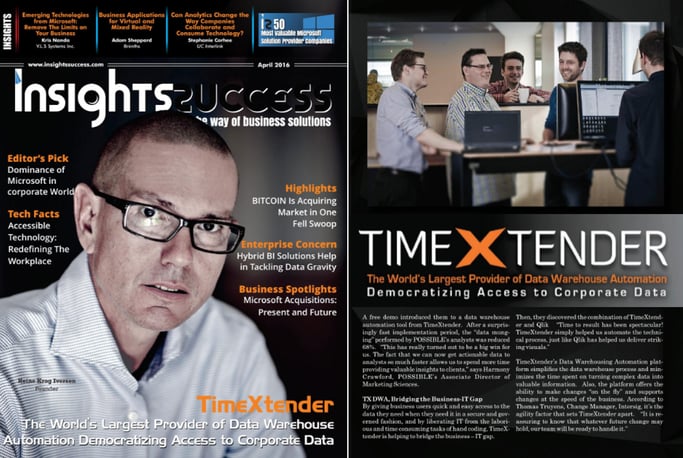 Article Summary from Insights Success, April 2016 edition:
In a world where the volume, velocity, and variety of data is growing exponentially, more companies need data warehouse technology, than ever before. This is because the modern data warehouse plays a critical role in data discovery. TimeXtender enables that discovery, democratizing access to corporate data, faster and more affordably than ever before.
Their flagship product, TX DWA is a data warehouse automation platform that allows companies to build and maintain a modern data warehouse, also known as data discovery hub. A place where data quality and consistency is maintained. A place that acts as a central repository so the right person can access the right data at the right time.
The overall purpose of a data warehouse is to integrate large amounts of corporate data from various sources in a governed and secure fashion. Implementing a data warehouse has traditionally been a long, costly and risky process. Largely because traditional data warehouses were never designed to handle the speed and volume from today's data-centric applications.