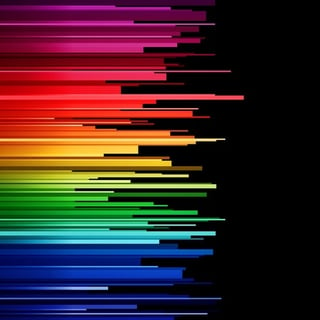 We are living in an increasingly complex and competitive world. The challenges that complexity poses are daunting for most organisations, yet this complexity and continual change brings forth opportunities to be exploited. The firms who are innovative and who understand and recognise their distinctive capabilities are the firms that are most likely to win. Embracing new ways of thinking is no more path breaking; it is a simple necessity.

Success is an outcome of a firm noticing its competitive advantage and relating it to the market it operates in.

Competitive advantage is an outcome of the firm building on its distinctive capabilities. In the modern context of continual change and complexity, building on distinctive capabilities is a continual process. Change never sleeps.

Technology is an enabler for the business; it can strengthen or even transform a firm's capabilities, drive down costs, create operational efficiencies, help raise productivity, improve information flows. Accurate and timely information can make a critical difference to the business in its ongoing battles to build and gain competitive advantage. Therein lies the key, the validity of strategic business decisions relies on the accuracy and timely availability of information.
Challenge: data definition and storage
While information is stored and available within operational systems, these are designed to support a defined set of functions. Data is defined and stored in a way that fits the functions of the system, with semantics that are meaningful only to those familiar with the internals of the system. Data in an enterprise is fragmented, difficult to interpret correctly by a business user and its often quite challenging to establish linkages. Increased complexity. This was the reason why business intelligence and data warehouses emerged.
Related post: Data is a Corporate Asset
Challenge: data gathering
The gathering of all of the data never really happens as it is far too costly, is IT led rather than business led, and not agile enough to handle the sheer scale and variety of data that is needed today. Organisations struggle to build a reliable, secure and governed "data container" that holds all core corporate business information, inspite of modern business intelligence technologies, many of which are simply a re-platforming of reporting and querying systems.
Solution: a Data Discovery Hub
In the modern context of business and its data analytics needs, what is needed is to build Data Discovery Hubs that hold and consolidate data from various source systems and serve as the "single version of the truth."

Such a data discovery hub can not only power reporting and analytics, but also systems and applications such as machine learning.
Related post: Next Generation Data Discovery--BIO Hub

A quantum leap in enhancing data analytics in a firm is possible with the deployment of a modern business intelligence architecture, with the Data Discovery Hub at its heart. Such architectures should be agile, flexible and adaptable to change, enable and support data governance to enhance accuracy, cost effective to build and maintain, enable democratised and rapid data discovery by the business. Data Discovery Automation makes this a reality. Such architectures are a game changer.

In February 2016, Gartner revamped its Magic Quadrant for Business Intelligence and Analytics Platforms to focus heavily on self-service analytics and platforms centred on governed data discovery by business users. Data Discovery Automaton is an emergent category, automation is the key. Automation is perhaps the only way to achieve a truly agile and flexible BI architecture. TimeXtender delivers such an architecture with automation at its heart that enables agility, flexibility and adaptability, and in addition delivers tools and processes for supporting governed data discovery. TimeXtender is the engine that powers the Data Discovery Hub. When paired with Self Service BI Tools such as Qlik, the result is a flexible, affordable, and reliable end to end architecture that is unmatched in the market. Such architectures enable true data discovery and raise analytics from simply informing decisions and reporting to identifying patterns, gaining insights and enabling strategic decisions. And, exploiting opportunities in the midst of complexity and continual change.
Note: This guest blog post was written by Bharat Adodra, Director at Macro Define Ltd. Bharat is a Senior Project Manager with extensive experience and a vast knowledge base in helping users bridge IT and Business.